ENSEMBLE MICROLOGUS

SØNDAG DEN 2. NOVEMBER KL. 13.00 - 18.00

Literaturhaus, København N
INDHOLD: Italiensk intrumental- og vokalmusik fra 1300- og 1400-tallet.
INSTRUKTØRER: Patrizia Bovi, Goffredo Degli Esposti og Gabriele Russo.
DELTAGERE: Sangere og musikere (individer og ensembler).
NIVEAU: Øvede/avancerede amatører, musikstuderende og professionelle.
REPERTOIRE: Danse og polyfonisk musikInstrumenter:
INSTRUMENTER: Alle renaissanceinstrumenter: fløjter, cornamuse, bombarde, cialamelli, fløjter med slagtøj, fidel, ren. gambe, psalterion, lut, harpe mv.
PRIS: 300 kr. v/ 12 deltagere, 350 kr. v/ 9 deltagere.
Studerende på SU med bopæl i Københavns kommune: 275 kr. v/ 9 deltagere.
TILMELDING med kort CV sendes til: festival@renaissancemusik.dk
TIDSFRISTEN for bindende tilmelding er forlænget til d. 9. oktober.
Kurset foregår på engelsk
Maximum 12 deltagere.
Kurset er arrangeret i samarbejde med RICC - Aftenskolen for tidlig musik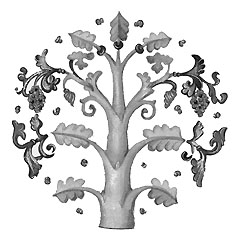 Patrizia Bovi – singing
Gabriele Russo – string instruments
Goffredo Degli Esposti - wind instruments

The workshop will deal with original pieces of the time (XV Cent.) as examples of the main kinds of polyphonic vocal music for three and four parts:
- the rondeau (french origin);
- the strambotto (italian origin);
- the canzone a ballo – song to be danced (italian origin).

This music lends itself to both the a cappella interpretation and the mixing of voices and strings as accompainment; for this reason we will focus in particular on the vocal peculiarities of the composition, the text placement and the assigning of the parts according to the right vocal registers. Where possible, the appropriate string will substitute the vocal part, or will be added to it, in order to reach a precise colour and stylistic fusion with voice.
On the contrary, when the leading vocal part shows a marked difference, the work will be to analyse how to counterput a little instrumental group or a solo instrument as a forerunner of the intavolatura idea.

The masterclass, held by Patrizia Bovi with the collaboration of Gabriele Russo is open to singers and chord players (strings, plectrums, harps, dulcimers). In parallel Goffredo Degli Esposti will hold a master on the whole of the wind instruments, said alta cappella playing pure instrumental pieces as the ballo or the bassadanza, as well as music originally written for voices but well suitable for a whole instrumental group (chanson, rondeau, canzoni). In particular it will be seen how to share the polyphonic parts among the different instruments following the specific features of timber and harmony, dynamicity and right tessitura. This is open to all kind of wind instruments of the Middle Age and Renaissance, as recorders or flutes, pipes, bombards and bag-pipes, trumpets and trombones, also together with the percussions of the time, that means following rythmic evidences prevealing on the polyphonic contrappunto.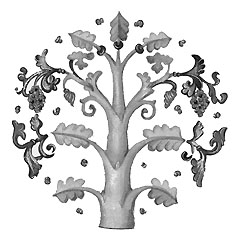 Micrologus is an Italian ensemble which specialises in the performance of Medieval music. Founded in Umbria in 1984, the ensemble is well known for the scrupulous quality of its research and for the vivacious nature of its performances, which take into account centuries-old oral traditions still to be found in the Italian peninsula, Sardinia, Corsica, Spain and Greece. Micrologus has given concerts in the great majority of European countries and in Japan, and regularly performs in prestigious venues and for important festivals. Micrologus has a long list of prize-winning recordings in its extensive discography.

Goffredo Degli Esposti - flute, bomborde, bagpipes
Patrizia Bovi - vocals & harp.
Gabriele Russo - viela, rebec, lyre

www.micrologus.it